Instant Deliveries

50,000+ Trusted Customers

After Sales Support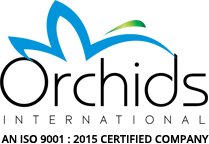 Orchids International is an ISO 9001:2015 Certified Company. We are proud to introduce ourselves as one of the leading names in Hygiene Products.
Made from premium quality raw materials, all of our products are produced under the most hygienic conditions to create value for our customers.
We have been catering successfully to the needs of our clients with international standard products at economical prices. We are committed to provide on-time delivery, flawlessly at the clients' site.